Lamb to the Slaughter By Aline Templeton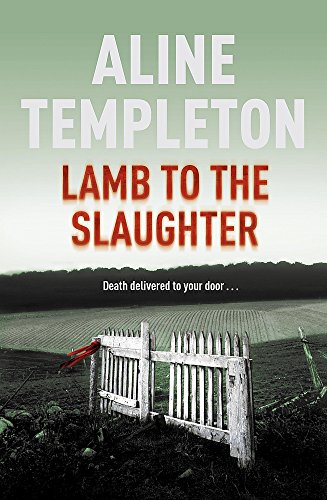 Lamb to the Slaughter
by Aline Templeton
'I'm sure it won't be long before I have to write 'the best-selling Aline Templeton'. This is seriously good crime writing.' Sue Baker, Personal Choice, Publishing News
Only 0 left
---
Lamb to the Slaughter Summary
---
Lamb to the Slaughter: DI Marjory Fleming Book 4 by Aline Templeton
A sunny evening, a tranquil garden -- and an old man brutally gunned down on his doorstep. In the pretty and tranquil market town of Kirkluce a proposed superstore development has divided the population in an increasingly bitter war. The low-level aggression of bored youth that is generally tolerated has become sinister. The bloodied carcass of a sheep abandoned in the streets is more than just unpleasant vandalism and teenage bikers, terrorising a woman to breaking point, are impossible to control. When a second victim is killed in what seems a random shooting, the fear in the town becomes tangible. DI Fleming will not accept that the crimes are motiveless, but she struggles to make sense of the two murders, when nothing makes sense any more and no one will believe anything. Not even the truth.
Why buy from World of Books
Lamb to the Slaughter Reviews
---
Praise for Aline Templeton's Marjory Fleming series -- : 'Loved it' -- Val McDermid on THE DARKNESS AND THE DEEP 'A fascinating cast of possible villains is explored in this skilfully plotted and well-paced novel, each vividly described, entirely believable and never sliding into the usual parodies of country folk. But its real strength is DI Marjory Fleming, both tough and vulnerable as she struggles to track down the killer ... This book is a delight, from its leisurely start to the moving and unexpected finish. Even better, it's the second in a series, so there's more pleasure to come.' -- Guardian on THE DARKNESS AND THE DEEP 'In fictional terms the combination of domesticity and detection is very appealing, especially when it comes with a detailed, vivid portrayal of a complete society ... an interesting, atmospheric and - I predict - televisual series.' -- Literary Review on THE DARKNESS AND THE DEEP 'An unalloyed pleasure - an intelligent, character-driven crime novel.' -- Andrew Taylor on COLD IN THE EARTH '[Aline Templeton] has demonstrated that, just when we thought Scotland was saturated with detectives, a strong woman can elbow her way in and find a unique niche.' -- Scotsman on COLD IN THE EARTH 'It is always a pleasure to read Aline Templeton, but THE DARKNESS AND THE DEEP must surely be her best book to date. Aline's characters are so beautifully drawn ...' -- J Wallis Martin 'A compelling read.' -- Margaret Yorke on COLD IN THE EARTH
About Aline Templeton
---
Aline Templeton lives in Edinburgh with her husband and their Dalmatian dog, in a house with a balcony built by an astronomer to observe the stars over the beautiful city skyline. She has worked in education and broadcasting and has written numerous articles and stories for newspapers and magazines. Her books have been published in translation in several European countries as well as in the United States.
Additional information
Lamb to the Slaughter: DI Marjory Fleming Book 4 by Aline Templeton
Book picture is for illustrative purposes only, actual binding, cover or edition may vary.
The book has been read but remains in clean condition. All pages are intact and the cover is intact. Some minor wear to the spine.