The Hidden Ways By Alistair Moffat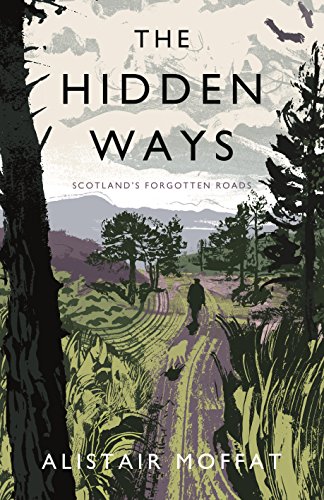 The Hidden Ways
Used Price
$39.99
inc. GST
Free Shipping in Australia
The Hidden Ways wanders Scotland's forgotten paths to tell an alternative history of Scotland and our place within its landscape
Out of stock
---
The Hidden Ways Summary
---
The Hidden Ways: Scotland's Forgotten Roads by Alistair Moffat
Shortlisted for the Edward Stanford Travel Writing Awards In The Hidden Ways, Alistair Moffat traverses the lost paths of Scotland. Down Roman roads tramped by armies, warpaths and pilgrim routes, drove roads and rail roads, turnpikes and sea roads, he traces the arteries through which our nation's lifeblood has flowed in a bid to understand how our history has left its mark upon our landscape. Moffat's travels along the hidden ways reveal not only the searing beauty and magic of the Scottish landscape, but open up a different sort of history, a new way of understanding our past by walking in the footsteps of our ancestors. In retracing the forgotten paths, he charts a powerful, surprising and moving history of Scotland through the unremembered lives who have moved through it.
Why buy from World of Books
The Hidden Ways Reviews
---
Our ancestors walked everywhere, unless they lived by a river or loch and travelled by boat, or were rich enough to keep a horse or pony. So Moffat will walk. He will walk over much of Scotland, following, sometimes struggling to follow, old roads that are now sometimes hard to find. This book is the story of a dozen such walks. This is a splendidly rich book - a treasure-house of information, memories and speculation -- Allan Massie * * The Scotsman * *
This fascinating and compelling narrative will leave you spellbound and in no time you'll be looking for your hiking boots and waterproofs . . . An absorbing and thought-provoking addition to the literature of Scotland's byways * * Countryfile * *
Retracing and walking Scotland's lost paths makes Alistair Moffat reflect upon the country's history in a different sort of way . . . From Perthshire to Ballachulish, Moffat explores the land in a personal, inquisitive way and searches for evidence of the people who helped shape it * * Outdoor Photography * *
A treasure trove of stories * * The Great Outdoors * *
Praise for The Great Tapestry of Scotland: 'Not just visually stunning but intensely moving and occasionally very funny * * The Times * *
Praise for The Border: 'Quirky, learned and utterly absorbing -- ALLAN MASSIE
Praise for The Scots: 'Truly fascinating * * Scotsman * *
Praise for Scotland: 'A very readable, well-researched and fluent account * * Scotland on Sunday * *
Praise for The Reivers: 'A most compelling, thought-provoking and entertaining history * * Herald * *
Praise for The Wall: 'Wonderfully entertaining . . . a real joy * * Independent * *
About Alistair Moffat
---
Alistair Moffat was born in Kelso, Scotland in 1950. He is an award-winning writer, historian and Director of Programmes at Scottish Television, former Director of the Edinburgh Festival Fringe, and former Rector of the University of St Andrews. He is the founder of Borders Book Festival and Co-Chairman of The Great Tapestry of Scotland project.
Additional information
The Hidden Ways: Scotland's Forgotten Roads by Alistair Moffat
Short-listed for The Edward Stanford Travel Writing Awards 2018 (UK)
Book picture is for illustrative purposes only, actual binding, cover or edition may vary.
This is a used book - there is no escaping the fact it has been read by someone else and it will show signs of wear and previous use. Overall we expect it to be in very good condition, but if you are not entirely satisfied please get in touch with us.