The Inner Game of Music By Barry Green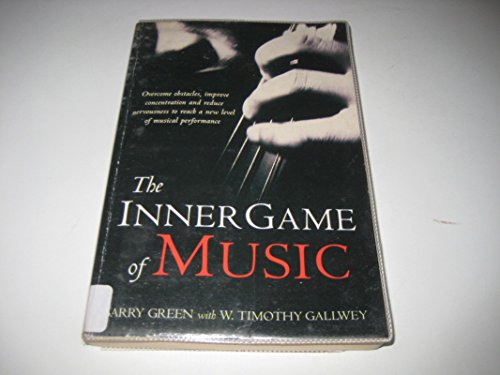 The Inner Game of Music Summary
---
The battle that many musicians, of whatever level, have to face is an inner one - against nervousness, self-doubt and fear of failure. In this highly successful book, first published by Pan in 1987, musician Barry Green explains the basic principles of 'natural learning' that make up the Inner Game methodology, and shows how to apply them to reach a new level in the learning and performing of music. With special features on ensemble playing, improvisation and listening skills, and with exercises that help intonation, artistic phrasing and technique, The Inner Game of Music is invaluable to performers, students, teachers and anyone with an interest in music.
Why buy from World of Books
Additional information
Book picture is for illustrative purposes only, actual binding, cover or edition may vary.
This is a used book. We do our best to provide good quality books for you to read, but there is no escaping the fact that it has been owned and read by someone else previously. Therefore it will show signs of wear and may be an ex library book.