Carrion Comfort By Dan Simmons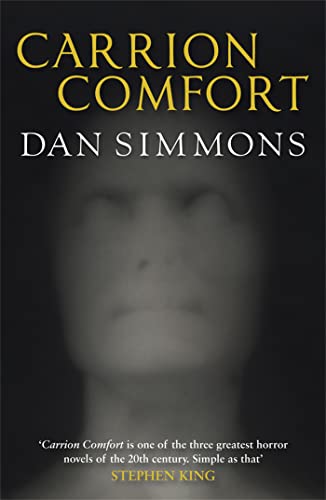 Carrion Comfort Summary
---
Carrion Comfort penetrates the darkest recesses of the 20th century, as one man seeks to justify his belief that a secret society of powerful beings is behind many of the world's most horrific catastrophes. Ranking among the greatest reinventions of the vampire legend, this classic novel explores humanity's attraction to violence and what it means for our future.
Why buy from World of Books
Additional information
Book picture is for illustrative purposes only, actual binding, cover or edition may vary.
This is a used book. We do our best to provide good quality books for you to read, but there is no escaping the fact that it has been owned and read by someone else previously. Therefore it will show signs of wear and may be an ex library book.