Mind in the Cave The Mind in the Cave: Consciousness and the Origins of Art By David J. Lewis-Williams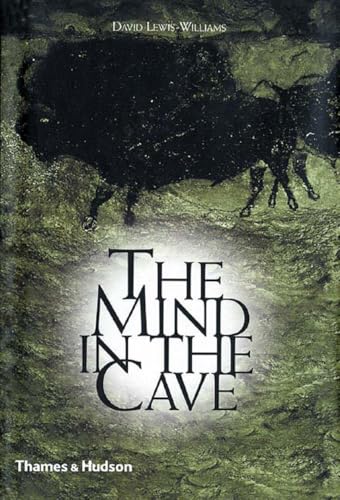 The Mind in the Cave
by David J. Lewis-Williams
The author combines a lifetime of anthropological research with the most recent neurological insights in this text. Illuminating glimpses into the ancient mind are interwoven with the self-evolving story of modern-day cave discoveries and research.
Only 0 left
---
The Mind in the Cave Summary
---
The Mind in the Cave: Consciousness and the Origins of Art by David J. Lewis-Williams
What does the breathtakingly beautiful art depicted on the walls of caves such as Lascaux, Chauvet and Altamira, tell us about the nature of the ancestral mind? How did these images spring, seemingly from nowhere into the human story?

The Mind in the Cave puts forward the most plausible explanation yet proposed for the origins of image-making and art. This is a masterful piece of detective work, casting light on the darkest mysteries of our earliest ancestors and on the nature of our own consciousness and experience.
Why buy from World of Books
The Mind in the Cave Reviews
---
'It is hard to praise this book too highly. I have read nothing more fascinating all year' - John Carey, Sunday Times
'The most comprehensive and convincing explanation for the cave art in Europe so far' - Chris Stringer, Evening Standard
'A genuine masterpiece' - Jean Clottes
'A masterly piece of detective work' - Sunday Telegraph
'A thorough, accessible and beautifully illustrated history of the origins of art based on anthropological and neurological research' - Observer
'A fascinating and closely argued analysis' - Colin Renfrew, University of Cambridge
About David J. Lewis-Williams
---
David Lewis-Williams is Professor Emeritus and Senior Mentor in the Rock Art Research Institute, University of the Witswatersrand, Johannesburg. Among his books are The Mind in the Cave, Inside the Neolithic Mind (with David Pearce) and The Shamans of Prehistory (with Jean Clottes).
Table of Contents
---
Preface; Three Time-Bytes; 1. Discovering Human Antiquity; 2 Seeking Answers; 3. Creative Illusion; 4. The Matter of the Mind; 5. Case Study 1: Southern African San Rock Art; 6. Case Study 2: North American Rock Art; 7. An Origin of Image-Making; 8. The Cave in the Mind; 9. Cave and Community; 10. Cave and Conflict
Additional information
The Mind in the Cave: Consciousness and the Origins of Art by David J. Lewis-Williams
Book picture is for illustrative purposes only, actual binding, cover or edition may vary.
This is a used book - there is no escaping the fact it has been read by someone else and it will show signs of wear and previous use. Overall we expect it to be in very good condition, but if you are not entirely satisfied please get in touch with us.