The Man Who Broke into Auschwitz By Denis Avey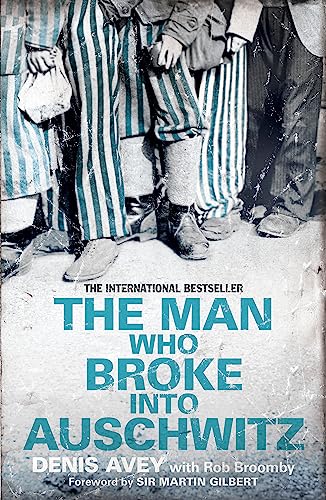 The Man Who Broke into Auschwitz Summary
---
The Man Who Broke into Auschwitz: The Extraordinary True Story by Denis Avey
THE MAN WHO BROKE INTO AUSCHWITZ is the extraordinary true story of a British soldier who marched willingly into Buna-Monowitz, the concentration camp known as Auschwitz III. In the summer of 1944, Denis Avey was being held in a POW labour camp, E715, near Auschwitz III. He had heard of the brutality meted out to the prisoners there and he was determined to witness what he could. He hatched a plan to swap places with a Jewish inmate and smuggled himself into his sector of the camp. He spent the night there on two occasions and experienced at first-hand the cruelty of a place where slave workers, had been sentenced to death through labour. Astonishingly, he survived to witness the aftermath of the Death March where thousands of prisoners were murdered by the Nazis as the Soviet Army advanced. After his own long trek right across central Europe he was repatriated to Britain. For decades he couldn't bring himself to revisit the past, but now Denis Avey feels able to tell the full story - a tale as gripping as it is moving - which offers us a unique insight into the mind of an ordinary man whose moral and physical courage are almost beyond belief.
Why buy from World of Books
The Man Who Broke into Auschwitz Reviews
---
This is a most important book, and a timely reminder of the dangers that face any society once intolerance and racism take hold. * Sir Martin Gilbert *
This memoir is an important contribution to a terrible chapter in history. * Daily Express *
Denis is a hero in time of terror, a man of limitless moral and physical courage. * Henry Kamm, New York Times correspondent and Pulitzer Prize winner *
'This is the most amazing Holocaust memoir it's been my good fortune to read...this is a beautiful, uplifting book about a real ben adom, a mensch, who saw evil and, instead of averting his eyes, did what he could to help the victims'. * Washington Jewish Week *
an excellent memoir of survival. * Publishers Weekly *
A unique war story from a brave man. * Kirkus *
This is the incredible story of British soldier Denis Avey who broke into Auschwitz to uncover the horrors that were concealed there by the Nazis...This is a brutal account of what he experienced. There are some who doubt his story but don't let that ruin this extraordinary book. * Press Association *
THE MAN WHO BROKE INTO AUSCHWITZ will take your breath away. * La revista de Ana Rosa (Spain) *
What starts as an act of reportage then becomes a moving and ultimately triumphant story of survival. * Belfast Telegraph *
'Exceptional'. * Morgenpost (Germany) *
An astonishing heroic tale of a steady character. * Judische Zeitung (Germany) *
'An admirable story'. * Periodista digital (Spain) *
'A remarkable story'. * De Telegraaf (Holland) *
A 'strange, brave and bracing story'. * Canberra Times *
About Denis Avey
---
Denis Avey was born in Essex in 1919. He fought in the desert during the Second World War and was captured and held as a Prisoner of War in a camp near Auschwitz III. In 2010 he received a British Hero of the Holocaust award. Denis lives in Derbyshire.
Additional information
The Man Who Broke into Auschwitz: The Extraordinary True Story by Denis Avey
Hodder & Stoughton General Division
Book picture is for illustrative purposes only, actual binding, cover or edition may vary.
The book has been read but remains in clean condition. All pages are intact and the cover is intact. Some minor wear to the spine.