Mapping the Origins Debate By Gerald Rau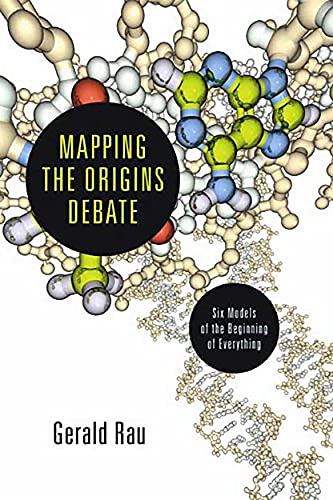 Mapping the Origins Debate
Used Price
$27.49
inc. GST
Free Shipping in Australia
This unique textbook by Gerald Rau surveys the six predominant models currently used to explain the origins of creation, of life, of species and of humans. Alongside his judicious account of the debate as a whole, Rau equips students with critical tools for evaluating the individual philosophies of science in play.
Only 2 left
---
Mapping the Origins Debate Summary
---
Mapping the Origins Debate: Six Models of the Beginning of Everything by Gerald Rau
The debate over evolution and creation has raged for decades and shows no signs of letting up. Many promote one view as the only reasonable solution. But what are the main viewpoints, and just why do they disagree? In the midst of an increasingly intense dispute, Gerald Rau answers the important questions with level-headed clarity and evenhanded analysis. Rau lays out six models of origins, ranging from naturalistic evolution to young-earth creation. He shows how each model presupposes an underlying philosophy that adherents take on faith. With the sensitivity of a seasoned educator, Rau demonstrates how each model assesses the scientific evidence in relation to four different kinds of origins: the universe, life, species and humans. In an age of specialists, Rau sees the big picture.Mapping the Origins Debate cuts through the cacophony and the complexity to provide a lucid and charitable contribution to the conversation.
Customer Reviews - Mapping the Origins Debate
---
Why buy from World of Books
Mapping the Origins Debate Reviews
---
"Unlike other multiple-views volumes prevalent across the evangelical scholarly spectrum in which contributors attempt to convince others of their views, this book invites readers to understand the religious and scientific logic at work amid the disputes. Rau maps not only the origins debate but also the diversity of scientific presuppositions and methodologies. Mapping has the potential to reorient the evangelical discussion and set it in a constructive direction."--Amos Yong, J. Rodman Williams Professor of Theology, Regent University, School of Divinity, Virginia Beach, Virginia
Additional information
Mapping the Origins Debate: Six Models of the Beginning of Everything by Gerald Rau
Book picture is for illustrative purposes only, actual binding, cover or edition may vary.
This is a used book - there is no escaping the fact it has been read by someone else and it will show signs of wear and previous use. Overall we expect it to be in very good condition, but if you are not entirely satisfied please get in touch with us.