Diamonds By Ian Smillie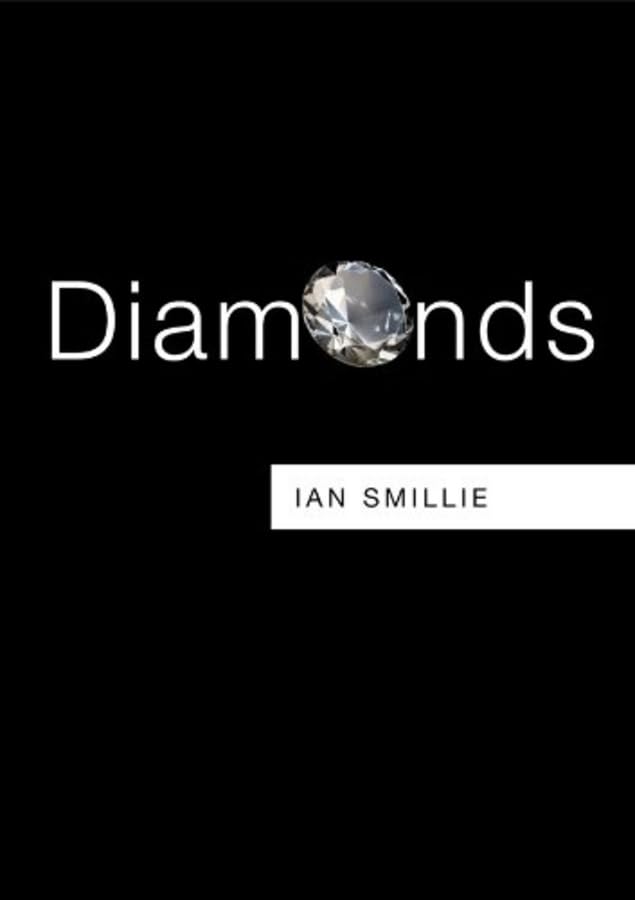 Diamonds are a multi-billion dollar business involving some of the world's largest mining companies, a million and a half artisanal diggers, more than a million cutters and polishers and a huge retail jewellery sector.
Only 1 left
---
Diamonds Summary
---
Diamonds by Ian Smillie
Diamonds are a multi-billion dollar business involving some of the world's largest mining companies, a million and a half artisanal diggers, more than a million cutters and polishers and a huge retail jewellery sector. But behind the sparkle of the diamond lies a murkier story, in which rebel armies in Angola, Sierra Leone and the Congo turned to diamonds to finance their wars. Completely unregulated, so-called blood diamonds became the perfect tool for money laundering, tax evasion, drug-running and weapons-trafficking.

Diamonds brings together for the first time all aspects of the diamond industry. In it, Ian Smillie, former UN Security Council investigator and leading figure in the blood diamonds campaign, offers a comprehensive analysis of the history and structure of today's diamond trade, the struggle for effective regulation and the challenges ahead. There is, he argues, greater diversification and competition than ever before, but thanks to the success of the Kimberley Process, this coveted and prestigious gem now represents a fragile but renewed opportunity for development in some of the world's poorest nations. This part of the diamond story has rarely been told.
Why buy from World of Books
Diamonds Reviews
---
"Fifteen years ago Ian Smillie looked at a diamond and saw blood, and he rallied civil society and the diamond industry to address the blood diamond challenge. In Diamonds he cuts his way into the myriad facets of the diamond story from geology, to mythology, to development and more. Diamonds is information-packed and inspirational, as is Smillie." Stephen D'Esposito, president of RESOLVE, and former director of Greenpeace International and EARTHWORKS "Ian Smillie examines the messy diamond trade from the soil upward in this valuable book. He knows far more about diamonds than any dealer, and he cuts through decades of haze to tell you the truth." Tom Zoellner, author of The Heartless Stone: A Journey Through the World of Diamonds, Deceit and Desire "Ian Smillie has produced a remarkably concise yet insightful look into the diamond industry science, commerce, conflict, activism, Kimberley Process regulation and the ongoing challenge of international development based on his years of first-hand experience on the front lines." Matt Runci, retired CEO of Jewelers of America, and founding board chair of Responsible Jewellery Council "The author's eloquent and accessible style prevents the material from seeming dry, and his discussions of the potential for socioeconomic benefits in poorer countries and the complex political, social, and economic issues surrounding blood diamonds are particularly insightful. This informative primer will be highly valuable to readers interested in geology and earth sciences, business and economics, and history and sustainability studies." Library Journal "Ian Smillie comes across very effectively as a committed and experienced activist with relevant expertise. For those interested in the long arc of Africa's so-called 'blood diamond' issue, this book provides that story, explaining how diamonds became an almost ideal vehicle for money laundering and the archetypal case for how governments and independent militias have used natural resources to finance war and violent repression." Journal of Agrarian Change
About Ian Smillie
---
Ian Smillie currently chairs the Board of the Diamond Development Initiative, a non-governmental organization working to improve the condition of Africa's 1.5 million artisanal diamond diggers. He has written extensively on the issue of conflict diamonds and was directly involved in the negotiations leading to the creation of the Kimberley Process Certification Scheme.
Table of Contents
---
Abbreviations page vi
Introduction 1
1 The Geology and History of Diamonds 6
2 Supply and Demand - The Business of Diamonds 16
3 Blood Diamonds 43
4 Activism 68
5 Regulation 88
6 Power and Politics 99
7 Development 142
8 Loose Ends 164
Notes 171
Selected readings 180
Index 184
Additional information
Book picture is for illustrative purposes only, actual binding, cover or edition may vary.
This is a used book - there is no escaping the fact it has been read by someone else and it will show signs of wear and previous use. Overall we expect it to be in very good condition, but if you are not entirely satisfied please get in touch with us.