Vision and Brain By James V. Stone (The University of Sheffield)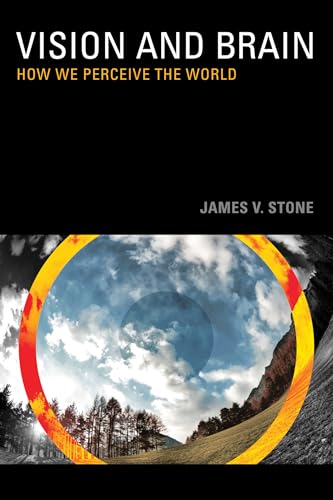 Vision and Brain
Used Price
$68.99
inc. GST
Free Shipping in Australia
An engaging introduction to the science of vision that offers a coherent account of vision based on general information processing principles
Only 2 left
---
Vision and Brain Summary
---
Vision and Brain: How We Perceive the World by James V. Stone (The University of Sheffield)
An engaging introduction to the science of vision that offers a coherent account of vision based on general information processing principles
In this accessible and engaging introduction to modern vision science, James Stone uses visual illusions to explore how the brain sees the world. Understanding vision, Stone argues, is not simply a question of knowing which neurons respond to particular visual features, but also requires a computational theory of vision. Stone draws together results from David Marr's computational framework, Barlow's efficient coding hypothesis, Bayesian inference, Shannon's information theory, and signal processing to construct a coherent account of vision that explains not only how the brain is fooled by particular visual illusions, but also why any biological or computer vision system should also be fooled by these illusions.
This short text includes chapters on the eye and its evolution, how and why visual neurons from different species encode the retinal image in the same way, how information theory explains color aftereffects, how different visual cues provide depth information, how the imperfect visual information received by the eye and brain can be rescued by Bayesian inference, how different brain regions process visual information, and the bizarre perceptual consequences that result from damage to these brain regions. The tutorial style emphasizes key conceptual insights, rather than mathematical details, making the book accessible to the nonscientist and suitable for undergraduate or postgraduate study.
Customer Reviews - Vision and Brain
---
Why buy from World of Books
Vision and Brain Reviews
---
Stone has done an excellent job of bringing together many pieces of the visual puzzle, and showing the bigger picture in an engaging, concise, and accessible way for any audience of readers, be they undergraduate or postgraduate.
-
Paul Hands
,
Perception
About James V. Stone (The University of Sheffield)
---
James V. Stone is a Reader in the Psychology Department of the University of Sheffield. He is coauthor (with John P. Frisby) of the widely used text Seeing: The Computational Approach to Biological Vision (second edition, MIT Press, 2010), and author of Independent Component Analysis: A Tutorial Introduction (MIT Press, 2004).
Additional information
Vision and Brain: How We Perceive the World by James V. Stone (The University of Sheffield)
James V. Stone (The University of Sheffield)
Winner of <PrizeName>CHOICE Outstanding Academic Title, 2013</PrizeName> 2013
Book picture is for illustrative purposes only, actual binding, cover or edition may vary.
This is a used book - there is no escaping the fact it has been read by someone else and it will show signs of wear and previous use. Overall we expect it to be in very good condition, but if you are not entirely satisfied please get in touch with us.