EC Environmental Law By Joanne Scott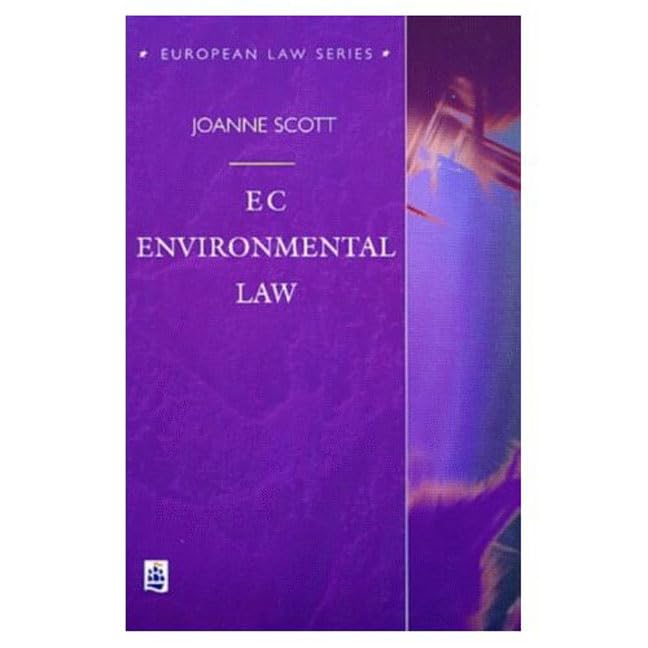 Used Price
$21.49
inc. GST
Free Shipping in Australia
Drawing upon a variety of academic disciplines, this text is an analysis of EC environmental law and policy, and its impact on the member states. Chapters include: nature conservation law in the EC; and environmental compatibility and the Community's structural funds.
Only 2 left
---
EC Environmental Law Summary
---
EC Environmental Law by Joanne Scott
The European Community plays a key role in the development of environmental law and policy. Over a period of three decades a substantial body of Community Law has emerged, regulating environmental quality and giving rise to substantial litigation before European and national courts. This book introduces readers to the legal aspects of the European Community's environmental policy, placing these in their broader economic and political context. It explores issues such as the scope of the European Community's competence in this area, the implications of the subsidiarity principle, and examines the different instruments which the Community deploys in seeking to promote environmental protection. Particular attention is devoted to the manner in which environmental considerations have been integrated into other Community policies, and to discussing the tensions between ecology and economics in the context of Community policy. The book also highlights the practical difficulties surrounding the enforcement of EC environmental law.
Why buy from World of Books
Table of Contents
---
1. The European Community as an Environmental actor 2. Instruments for environmental protection: 'command and conduct' 3. Economic instruments for environmental protection 4. Trade and environment: an internal market perspective 5. Trade and environment: an extend relations perspective 6. Nature Conservation and environmental impact assessment 7. Regional policy and environment 8. Enforcing EC environmental Law Bibliography Further Reading Index
Additional information
EC Environmental Law by Joanne Scott
Pearson Education Limited
Book picture is for illustrative purposes only, actual binding, cover or edition may vary.
The book has been read but remains in clean condition. All pages are intact and the cover is intact. Some minor wear to the spine.