The Pact By Jodi Picoult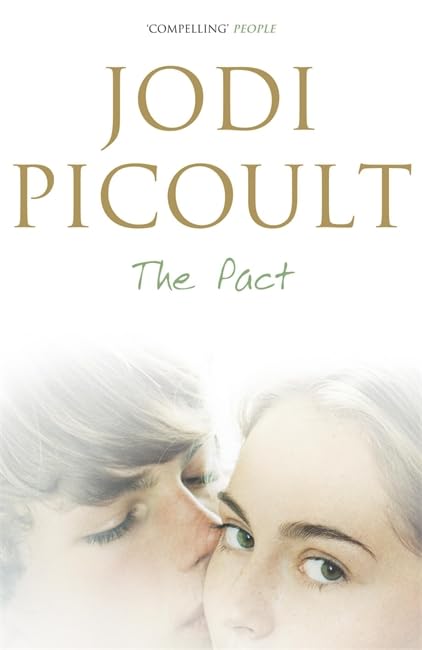 A novel, which portrays friendship, loyalty, lifelong love - and teenage suicide.
Only 1 left
---
The Pact Summary
---
The Pact by Jodi Picoult
For eighteen years the Hartes and the Golds have lived next door to each other, sharing everything from Chinese food to chicken pox to carpool duty. Parents and children alike are best friends - so it's no surprise that in high school Chris and Emily's friendship blossoms into something more. They've been soul mates since they were born. When the midnight calls come in from the hospital, no one is prepared for the appalling truth: Emily is dead at seventeen from a gunshot wound to the head as part of an apparent suicide pact. The gun holds a single unspent bullet that Chris tells police he intended for himself, but a local detective has doubts. And the Hartes and Golds, in a single terrifying moment, must face every parent's worst fear: do we ever really know our children at all?
Why buy from World of Books
The Pact Reviews
---
'Picoult is a writer of high energy and conviction, who has, in [THE PACT], brought to life a cast of subtly drawn characters caught up in a tragedy as timeless and resonant as those of the Greeks or Shakespeare ... She forges a finely honed, commanding, and cathartic drama.' - BOOKLIST 'Anyone who doubts that there is any more vivid, original fiction being written must read THE PACT. Jodi Picoult has written a truly fine book, a piece of total contemporary America.' Anne River Siddons 'Engrossing ... Picoult has a remarkable ability to make us share her characters' feelings of confusion and horror ... THE PACT is compelling reading' - PEOPLE 'Picoult has become a master ... It is impossible not to be held spellbound by the way she forces us to think, hard, about right and wrong.' WASHINGTON POST 'Picoult's characters are so compelling that the reader hopes this won't be the last time we meet.' USA TODAY 'Jodi Picoult's fifth novel, THE PACT, is so good that we can't put it down ... It is suspenseful, intelligently written, topical.' - Detroit Free Press
About Jodi Picoult
---
Jodi Picoult grew up in Nesconset, New York. She received an A.B. in creative writing from Princeton and a master's degree in education from Harvard. Her previous novels include Keeping Faith, The Pact, and Mercy. She lives in New Hampshire with her husband and three children.
Additional information
Hodder & Stoughton General Division
Book picture is for illustrative purposes only, actual binding, cover or edition may vary.
This is a used book. We do our best to provide good quality books for you to read, but there is no escaping the fact that it has been owned and read by someone else previously. Therefore it will show signs of wear and may be an ex library book.