On Cloning By John Harris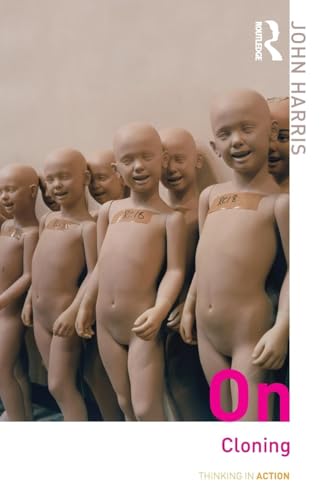 On Cloning
by John Harris
John Harris presents a defence of cloning, by exposing the rhetorical nature of the arguments against it. He tackles each of the myths in turn and argues that some of the most cherished human values, such as the right to start a family and freedom from state control, actually support the case for cloning.
Only 1 left
---
On Cloning Summary
---
On Cloning by John Harris
Cloning - few words have as much potential to grip our imagination or grab the headlines. No longer the stuff of science fiction or Star Wars - it is happening now. Yet human cloning is currently banned throughout the world, and therapeutic cloning banned in many countries.

In this highly controversial book, John Harris does a lot more than ask why we are so afraid of cloning. He presents a deft and informed defence of human cloning, carefully exposing the rhetorical and highly dubious arguments against it. He begins with an introduction to what a human clone is, before tackling some of the most common and frequently bizarre criticisms of cloning: Is it really wicked? Can we regulate it? What about the welfare of cloned children? Does it turn human beings into commodities?

Dismissing one by one some of the myths about human cloning, in particular that it is degrading and unsafe, he astutely argues that some of our most cherished values, such as the freedom to start a family and the freedom from state control, actually support the case for human cloning.

Offering a brave and lucid insight into this ethical minefield, John Harris at last shows that far from ending the diversity of human life or creating a race of super-clones, cloning has the power to improve and heal human life.
Why buy from World of Books
On Cloning Reviews
---
'This much-needed book constitutes a magisterial demolition of woolly headed objections to cloning...With the rigorous applications of cold, hard logic Harris dismantles every objection that has been raised in the process...' - Steven Poole, The Guardian

'His arguments are lucid and irrefutable.' - Laurence Phelan, The Independent
Additional information
On Cloning by John Harris
Book picture is for illustrative purposes only, actual binding, cover or edition may vary.
This is a used book - there is no escaping the fact it has been read by someone else and it will show signs of wear and previous use. Overall we expect it to be in very good condition, but if you are not entirely satisfied please get in touch with us.