Green Places in Small Spaces By Kerwin Fischer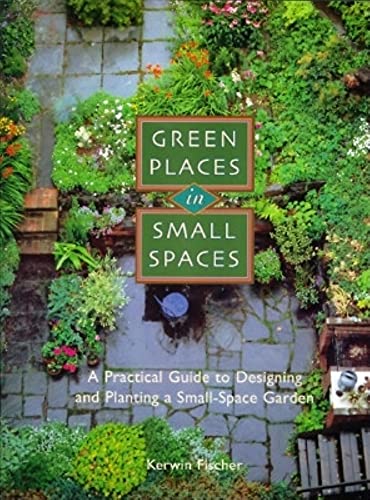 Green Places in Small Spaces
Used Price
$61.99
inc. GST
Free Shipping in Australia
A practical guide to creating a garden in whatever space you have, a city plot, a patio or just a balcony. The author includes all the basics, such as soil improvement, fertilizers and tools. There is also detailed information on culture, design and special topics like container planting.
Only 2 left
---
Green Places in Small Spaces Summary
---
Green Places in Small Spaces by Kerwin Fischer
So you don't have an expansive yard in the country for your dream garden. Maybe you don't have a yard at all. No matter. Any area is a potential garden. Your balcony, dooryard space, curbside turf, or window box can still be transformed into a welcome, lush space for planting. Author Kerwin Fischer, a veteran of packing plants into every available nook and cranny, offers his strategies for getting every petal of color out of your spot of earth throughout the growing season. With Green Places in Small Spaces, Fischer gets vicarious gardeners into the soil as he explains small-space gardening from the emergence of spring bulbs to fall cleanup. This gardener of wit and discernment offers advice on choosing a garden site, planting in shady or sunny areas, and selecting compact or dwarf plants, and gives tricks for growing several plants in the same area. Along with a dose of easy-to-understand gardening basics, Green Places in Small Spaces includes help on designing traditional and container gardens, finding a garden style that suits you, choosing the tools you really need, and combating urban problems like vandalism. Full-color photographs and drawings bring the planning and planting to life.
Customer Reviews - Green Places in Small Spaces
---
Why buy from World of Books
Additional information
Green Places in Small Spaces by Kerwin Fischer
Book picture is for illustrative purposes only, actual binding, cover or edition may vary.
The book has been read but remains in clean condition. All pages are intact and the cover is intact. Some minor wear to the spine.