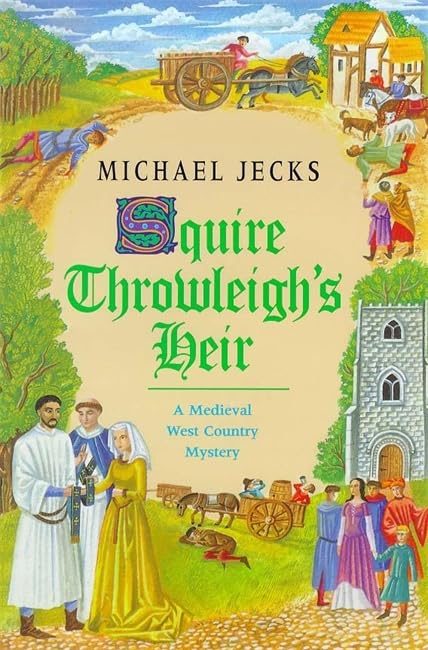 Squire Throwleigh's Heir
by Michael Jecks
The year is 1321. As Sir Baldwin Furnshill, Keeper of the King's Peace, prepares for his wedding, he receives news that one of his guests has been killed. Baldwin takes his friend, Bailiff Simon Puttock, to find out more about the death. Their investigation leads them to a sinister murderer.
Only 2 left
---
Squire Throwleigh's Heir Summary
---
The fates are not being kind to the Hatherleighs. First the head of the family, Sir Roger, is killed in a riding accident; then his young son John is found dead, his poor body horrifically beaten. Although the small West Country community is eager to believe his death was an unfortunate accident, it soon becomes clear that the truth is far more disturbing. This, the seventh mystery featuring Sir Baldwin Furnshill and Simon Puttock, is another absorbing medieval "whodunit."