Connectionism in Perspective By Rolf Pfeifer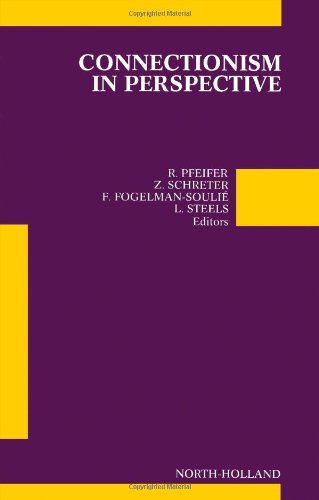 Connectionism in Perspective
N/A
Only 1 left
---
Connectionism in Perspective Summary
---
Connectionism in Perspective by Rolf Pfeifer
An evaluation of the merits, potential, and limits of Connectionism, this book also illustrates current research programs and recent trends. Connectionism (also known as Neural Networks) is an exciting new field which has brought together researchers from different areas such as artificial intelligence, computer science, cognitive science, neuroscience, physics, and complex dynamics. These researchers are applying the connectionist paradigm in an interdisciplinary way to the analysis and design of intelligent systems. In this book, researchers from the above-mentioned fields not only report on their most recent research results, but also describe Connectionism from the perspective of their own field, looking at issues such as: - the effects and the utility of Connectionism for their field - the potential and limitations of Connectionism - can it be combined with other approaches?
Why buy from World of Books
Table of Contents
---
Knowledge Representation and Memory. Perception and Action. Learning. Problem Solving and Reasoning. Trends, Research Programs. Abstracts, Work in Progress.
Additional information
Connectionism in Perspective by Rolf Pfeifer
Elsevier Science & Technology
Book picture is for illustrative purposes only, actual binding, cover or edition may vary.
The book has been read but remains in clean condition. All pages are intact and the cover is intact. Some minor wear to the spine.