Permanent Present Tense By Suzanne Corkin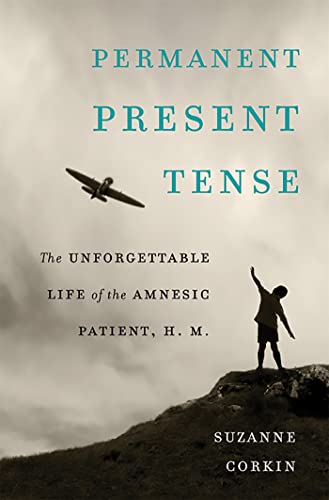 Permanent Present Tense
Used Price
$28.49
inc. GST
Free Shipping in Australia
A neuroscientist recounts the story of her extraordinary relationship and research with H.M., the famous brain-damaged patient whose case afforded untold advances in the study of memory.
Only 1 left
---
Permanent Present Tense Summary
---
Permanent Present Tense: The Unforgettable Life of the Amnesic Patient, H. M. by Suzanne Corkin
In 1953, 27-year-old Henry Gustave Molaison underwent an experimental psychosurgical" procedure,a targeted lobotomy,in an effort to alleviate his debilitating epilepsy. The outcome was unexpected,when Henry awoke, he could no longer form new memories, and for the rest of his life would be trapped in the moment. But Henry's tragedy would prove a gift to humanity. As renowned neuroscientist Suzanne Corkin explains in Permanent Present Tense , she and her colleagues brought to light the sharp contrast between Henry's crippling memory impairment and his preserved intellect. This new insight that the capacity for remembering is housed in a specific brain area revolutionized the science of memory. The case of Henry,known only by his initials H. M. until his death in 2008,stands as one of the most consequential and widely referenced in the spiraling field of neuroscience. Corkin and her collabourators worked closely with Henry for nearly fifty years, and in Permanent Present Tense she tells the incredible story of the life and legacy of this intelligent, quiet, and remarkably good-humoured man. Henry never remembered Corkin from one meeting to the next and had only a dim conception of the importance of the work they were doing together, yet he was consistently happy to see her and always willing to participate in her research. His case afforded untold advances in the study of memory, including the discovery that even profound amnesia spares some kinds of learning, and that different memory processes are localized to separate circuits in the human brain. Henry taught us that learning can occur without conscious awareness, that short-term and long-term memory are distinct capacities, and that the effects of aging-related disease are detectable in an already damaged brain.Undergirded by rich details about the functions of the human brain, Permanent Present Tense pulls back the curtain on the man whose misfortune propelled a half-century of exciting research. With great clarity, sensitivity, and grace, Corkin brings readers to the cutting edge of neuroscience in this deeply felt elegy for her patient and friend.
Why buy from World of Books
Permanent Present Tense Reviews
---
Steven Pinker, Harvard College Professor of Psychology, Harvard University, and author of How the Mind Works and The Stuff of Thought "A fascinating account of perhaps the most important case study in the history of neuroscience, rich with implications for our understanding of the brain, our experience, and what it means to be human." Howard Gardner, author of Multiple Intelligences "Drawing on her unique investigations over more than four decades, neuroscientist Suzanne Corkin relates the fascinating story of how one severely amnesic man transformed our understanding of mind, brain, and memory." Philip A. Sharp, Institute Professor, Massachusetts Institute of Technology, and winner of the Nobel Prize in Physiology or Medicine "Suzanne Corkin has written an enjoyable and sensitive story of H.M.'s life and what it has taught us about memory. Millions of patients have been the source of advances in science but few are celebrated as individuals. We learn through H.M. that 'Our brains are like hotels with eclectic arrays of guests--homes to different kinds of memory, each of which occupies its own suite of rooms.'" London Review of Books "Corkin's lucid, well-organised telling of Henry's story merges intimate case history with an account of the current scientific understanding and how it was reached." The Nation "A scientifically exciting and personally moving portrait of a man whose life and brain ended up being devoted to the science of memory." The Independent "Her warm, engaging book explains the science in a way accessible to scientists and laypeople alike." The Scientist "A scientific and human monument, touching in its regard for the man (he had a sense of humor, as does she) and breathtaking in its detailed account of the discoveries about the localization and coordination of different aspects of memory made possible by refinements in brain-scanning technology and by Molaison's untiring cooperation." Times Higher Education Supplement "Corkin offers a comprehensive and engaging review of how the field of neuroscience came to learn what we know about memory, all woven into the touching biography of one man...Above all else, the book is a tribute to one man and his contribution to science...We can only hope that future patients are as generous and good-natured, and the researchers studying them as talented as Corkin." PsycCRITIQUES "All readers, however, will be struck by the impact of case H. M. on medicine, psychology, and neuroscience, and they will be fascinated by Henry, the man behind the initials." Library Journal "Corkin's supportive and sympathetic relationship with Molaison humanizes her clearly expressed...accounts of research on brain functions and anatomy." Kirkus Reviews "Both a compassionate biography and a lucid account of the advances in neuroscience made possible through one man's personal tragedy." Daniel L. Schacter, William R. Kenan, Jr. Professor of Psychology, Harvard University, and author of The Seven Sins of Memory: How the Mind Forgets and Remembers "The amnesic patient H.M. is arguably the most important case in the history of neuropsychology. Nobody knew him better than Suzanne Corkin, who has written an engaging and insightful account of H.M.'s memory loss that combines personal stories with accessible discussions of memory research. Just as important, Permanent Present Tense presents a sympathetic portrait of the person named Henry Molaison." The Guardian Weekly "Corkin has written a compelling memoir of that bond between scientist and subject, Permanent Present Tense, a relationship that Henry once described neatly: "It's a funny thing - you just live and learn. I'm living and you're learning." Nature "Corkin, who worked with HM for half a century, has now written Permanent Present Tense. She has woven her memories of her experimental and personal dealings with HM into a panoramic history of the past 60 years of the neuropsychology of memory. The result is superb. Because she was such an integral part of this history, Permanent Present Tense is also her intellectual autobiography." Wall Street Journal "A remarkable blend of biography, memoir and scientific history... 'Permanent Present Tense' stands as the definitive story of Molaison. Ms. Corkin's narrative is rich with tales of his life, from his happy childhood to his painful decline in later years... A great book." Newsweek "A surprisingly emotional read. From its historical survey of the 20th-century psychosurgery movement--the most grisly episodes of which involved the now-infamous prefrontal lobotomy--to its somewhat procedural recounting of Molaison's final days, the book repeatedly challenges the reader to decide how one should judge the checkered history of brain research and, in particular, the unique case of Molaison." Washington Post "Corkin expertly uses Henry's case to illuminate major trends in memory research." The Guardian "In her new book, Corkin pays tribute to a much-missed friend, as well as offering lucid accounts of the neuropsychological discoveries he made possible... This fine and moving book reveals as much about the limitations of neuropsychology as about the scope of human memory" Science "A touching yet unsentimental glimpse of [Corkin's] 46-year connection to this 'pleasant, engaging, docile man' and his tragedy, interests, and experience of everyday life. At the same time, Corkin skillfully uses stories about his experiences and capabilities to illustrate some of the scientific principles underlying memory. She also offers a comprehensible historical sketch of the study of memory and the burgeoning field of neuroscience--from the dubious and gruesome practice of prefrontal lobotomy to the development of powerful brainimaging techniques... Sadly, Molaison's condition prevented him from ever fully grasping the importance of his contributions to science and humanity. Corkin's compelling account in Permanent Present Tense should help ensure that he will remain an unforgettable figure in the continuing saga of our quest to understand the workings of the mind." Maclean's "[A] gripping book... No one was better suited to be [H.M.'s] memoirist than Corkin." Science News "Part memoir, part scientific history, Corkin's book weaves together tales of working with Molaison and a vivid backstory on the scientific approach, taking readers through 60-plus years of memory research."
About Suzanne Corkin
---
Suzanne Corkin is Professor of Neuroscience, Emerita, at the Massachusetts Institute of Technology. Co-editor of nine books and author of numerous scientific publications, Corkin lives in Charlestown, Massachusetts.
Additional information
Permanent Present Tense: The Unforgettable Life of the Amnesic Patient, H. M. by Suzanne Corkin
INGRAM PUBLISHER SERVICES US
Book picture is for illustrative purposes only, actual binding, cover or edition may vary.
This is a used book - there is no escaping the fact it has been read by someone else and it will show signs of wear and previous use. Overall we expect it to be in very good condition, but if you are not entirely satisfied please get in touch with us.