The Natural Explorer: Understanding Your Landscape By Tristan Gooley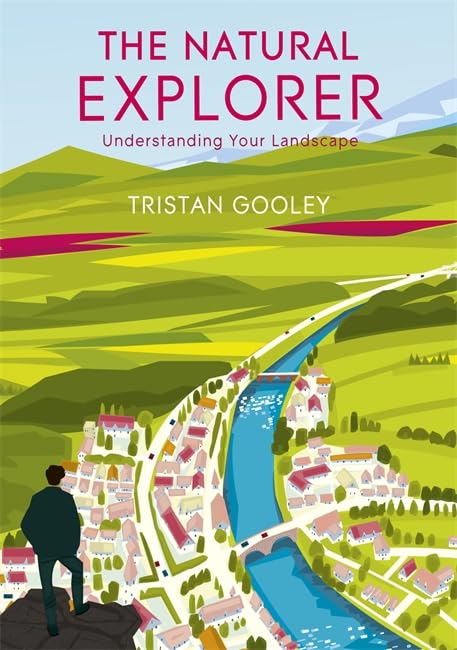 The Natural Explorer: Understanding Your Landscape
Used Price
$27.49
inc. GST
Free Shipping in Australia
A new era of exploration is dawning...
8 in stock
---
The Natural Explorer: Understanding Your Landscape Summary
---
The Natural Explorer: Understanding Your Landscape: Understanding Your Landscape by Tristan Gooley
The most rewarding travel experiences do not depend on our destination or the length of our journey, but on our levels of awareness. A short walk can compare with an epic journey, when we take the time to focus on the things that dramatically enrich each journey.
Combining the work of the some of the most insightful travellers of the past two thousand years with his own experience, Tristan Gooley, author of THE NATURAL NAVIGATOR demonstrates how it is possible to connect profoundly with the lands we travel through.
Exploration is no longer about hardship or long distances, it is about celebrating the sense of connection and discovery that is possible in all our travels.
http://www.naturalnavigator.com/the-natural-explorer/
Customer Reviews - The Natural Explorer: Understanding Your Landscape
---
Why buy from World of Books
The Natural Explorer: Understanding Your Landscape Reviews
---
[THE NATURAL EXPLORER] is an essential part of any outdoor/nature-writing library and it's full of wonderful examples of how to read, understand and connect with the landscape. * Country Walking *
Using poems, diary entries and letters from nature lovers of ancient Rome to the present day, Gooley has written the perfect book to take out walking - and it would be a crime not to find the time to see, and smell, the roses. * Daily Mail *
Discover a whole new world... a journey through the intricate, detailed and often-missed sides of a walk. * Wanderlust *
THE NATURAL EXPLORER take us on a multi-sensory, literary journey intent on heightening awareness of our surroundings. An ambitious combination of Gooley's own insights and those of countless other writers, explorer and philosophers, this is serious armchair adventuring. * Prospect Magazine *
Gooley returns with a highly readable and engaging work devoted to the temporarily mislaid art of exploration... it's an inspiring account but also a turning point - perhaps a classic in years to come - because its simple aim is to help you recognise what your senses are telling you. It's also an object lesson in how to frame a call to action, because this is a book you can't put down until you absolutely have to get out and start seeing the world as you should. And that's when the adventure really begins... * Countryfile *
The Natural Explorer by Tristan Gooley is a call to enrich our travel experiences through connecting with nature - essentially a greater awareness of our surroundings... Chapters include the sky, the earth and time - and as someone who can get around the Tate in about half an hour, I paid particular attention here. * Evening Standard *
A charming and intelligent guide to exploring the local landscape. * Financial Times *
Celebrated explorer Tristan Gooley gives a fascinating insight into how to connect with nature and heighten the enjoyment of outdoor discoveries, be they grandiose or modest...Are you a traveller or an explorer? This account divorces the two and aims to really open our eyes... * Press Association *
The book's key chapter, though, is the first one. Entitled "The Senses", it aims to switch on our powers of perception and, with its thought-provoking discussion of the way we sometimes take touch, taste, smell, hearing and even sight for for granted, it succeeds brilliantly. Did you know, for example, that if you look at a landscape from right to left, rather than from left to right, you will become more observant? * The Scotsman *
Gooley tells fascinating tales of scientific wonder and geographical discovery. Each themed chapter, complete with illustrations, maps, diagrams and literary quotations, stand alone as a mini-museum in tribute to exploration... he reads the landscape with genuine perceptiveness... * Times Literary Supplement *
... Tristan Gooley knows a thing or two about adventure... this is in part a history of exploration, but also a practical guide. * London Planet Magazine *
The author's experience is to encourage travellers to be inquisitive about where they are in all its aspects, an intention which I happily endorse. Curiosity is an invaluable trait... this book is particularly relevant to walkers. Walking is the right speed to see, contemplate and learn about landscapes. This book will help you do so. * The Great Outdoors *
About Tristan Gooley
---
Tristan Gooley is a writer, navigator and explorer. Through his journeys, teaching and writing, he has pioneered a renaissance in the rare art of natural navigation. Tristan has led expeditions in five continents and is the only living person to have both flown solo and sailed singlehanded across the Atlantic. He has explored close to home and walked with and studied the methods of tribal peoples in some of the remotest regions on Earth.
Additional information
The Natural Explorer: Understanding Your Landscape: Understanding Your Landscape by Tristan Gooley
Hodder & Stoughton General Division
Book picture is for illustrative purposes only, actual binding, cover or edition may vary.
This is a used book - there is no escaping the fact it has been read by someone else and it will show signs of wear and previous use. Overall we expect it to be in very good condition, but if you are not entirely satisfied please get in touch with us.