Stanley Gibbons Priced Cattalogue Of Stamps 1932: Part II - Foreign Countries By Anon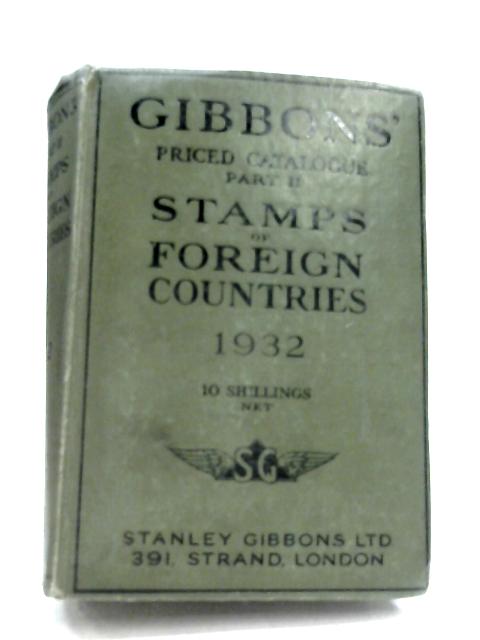 Stanley Gibbons Priced Cattalogue Of Stamps 1932: Part II - Foreign Countries Summary
---
Stanley Gibbons Priced Cattalogue Of Stamps 1932: Part II - Foreign Countries by Anon
1932. 1415 pages. No dust jacket. Part II - Foreign Countries. Green cloth with black lettering. Mostly clean pages with light tanning throughout, and foxing to page edges. Few small nicks and rub marks to text block edges, with occasional finger marking to page edges. Some minor dog-eared corners. Moderate tanning along spine and board edges. Mild rub wear to surfaces and edges with crushing to spine ends and minor bumps to corners. Water marks on rear board corner.
Why buy from World of Books
Additional information
Stanley Gibbons Priced Cattalogue Of Stamps 1932: Part II - Foreign Countries
Book image taken of actual book.
This is a used book. We do our best to provide good quality books for you to read, but there is no escaping the fact that it has been owned and read by someone else previously. Therefore it will show signs of wear and previous use.