Acta Archaeologica, Vol. III, Fasc.3 By Various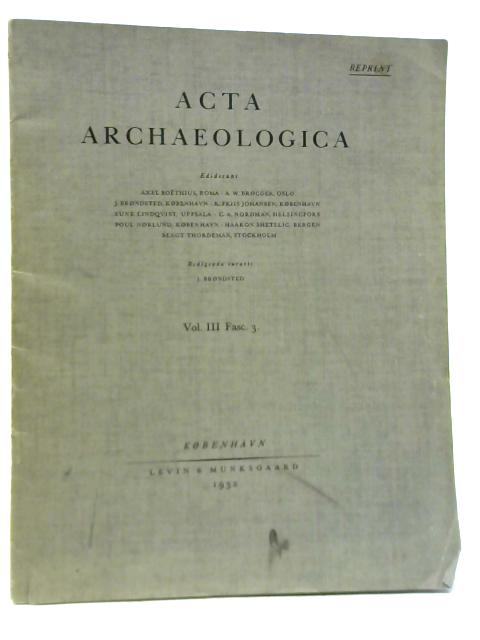 Acta Archaeologica, Vol. III, Fasc.3 Summary
---
Acta Archaeologica, Vol. III, Fasc.3 by Various
1932. Unpaginated. Grey paper cover with black lettering. Contains black and white illustrations. Paginated from 210 to 230. Vol. III, Fasc.3. Pages are moderately yellowed, with occasional thumbing throughout. Inscriptions to front page. Paper cover has mild edge wear with light rubbing and creasing. Some light marking and moderate tanning.
Why buy from World of Books
Additional information
Acta Archaeologica, Vol. III, Fasc.3
Book image taken of actual book.
This is a used book. We do our best to provide good quality books for you to read, but there is no escaping the fact that it has been owned and read by someone else previously. Therefore it will show signs of wear and previous use.