Drugs and Crime in Lifestyle Perspective By Glenn Walters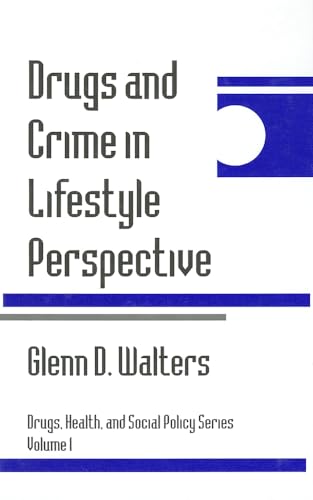 Drugs and Crime in Lifestyle Perspective
by Glenn D. Walters
N/A
Only 1 left
---
Drugs and Crime in Lifestyle Perspective Summary
---
Drugs and Crime in Lifestyle Perspective by Glenn D. Walters
This volume explores the correlation between drug abuse and crime. In examining the thinking and behavioural patterns common to both, it proposes a new explanatory model. Seeing involvement in drug abuse and crime as overlapping lifestyles, the author considers four primary factors: conditions, choices, cognitions and change. By comparing this new model with existing models, Walters provides new insight into drug abuse, crime and their overlap.
Why buy from World of Books
About Glenn D. Walters
---
Glenn D. Walters received his Ph.D. at Texas Tech University in 1982 with a concentration in Counseling Psychology and a minor in Neuroscience. He is employed full-time as a psychologist in a correctional setting while also teaching courses, both graduate and undergraduate, as an Adjunct Professor at The Pennsylvania State University, Schuylkill, and Lehigh University. In addition to forensic psychology, he teaches abnormal psychology, psychological assessment, and developmental psychology. He has written two other books with SAGE: Drugs & Crime in Lifestyle Perspective (1994) and The Criminal Lifestyle: Patterns of Serious Criminal Conduct (1990). The present book is an outgrowth of the author's experiences teaching criminology and forensic psychology and the realization that crime is better understood once students appreciate the context of criminal development and desistance.
Table of Contents
---
The Drug-Crime Connection Conditions Choice Cognition Change The Drug-Crime Connection Reconsidered
Additional information
Drugs and Crime in Lifestyle Perspective by Glenn D. Walters
Drugs, Health, and Social Policy
Book picture is for illustrative purposes only, actual binding, cover or edition may vary.
This is a used book. We do our best to provide good quality books for you to read, but there is no escaping the fact that it has been owned and read by someone else previously. Therefore it will show signs of wear and may be an ex library book.