Red Army By Ralph Peters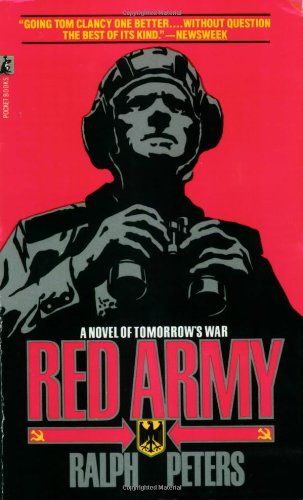 Red Army
by Ralph Peters
Explores the human side of the Soviet Red Army during an invasion of Germany that forces a desperate response by the U.S. and its NATO allies.
Only 1 left
---
Red Army Summary
---
Red Army by Ralph Peters
From the cockpit of a MIG to the foot soldiers and tankers on the scarred, bloody battlefields to the four-star general commanding the attack, Red Army is a riveting portrayal of modern war--and of human strengths and weaknesses. Seen entirely through Russian eyes, this extraordinary novel is destined to become a classic.
Why buy from World of Books
Additional information
Book picture is for illustrative purposes only, actual binding, cover or edition may vary.
This is a used book. We do our best to provide good quality books for you to read, but there is no escaping the fact that it has been owned and read by someone else previously. Therefore it will show signs of wear and may be an ex library book.