On Liberty and Considerations On Representation Government By J S Mill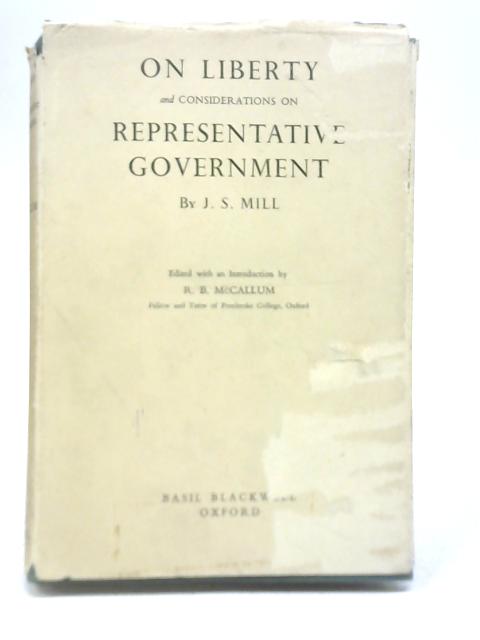 On Liberty and Considerations On Representation Government Summary
---
On Liberty and Considerations On Representation Government by J S Mill
1948. 324 pages. Beige dust jacket with lettering over green cloth. Well bound and clean pages, with moderate tanning to text block edges and throughout. Some rub-marking and tanning to pastedowns and endpapers. Boards have mild shelf wear with light rubbing and corner bumping. Some light marking and sunning. Unclipped jacket has moderate edge wear with minor tears and chipping. Heavy tanning and creasing, with rubbing and marking.
Why buy from World of Books
Additional information
On Liberty and Considerations On Representation Government
Book image taken of actual book.
This is a used book. We do our best to provide good quality books for you to read, but there is no escaping the fact that it has been owned and read by someone else previously. Therefore it will show signs of wear and previous use.