The Dark Knight Mounted 35mm Film Cels By Anon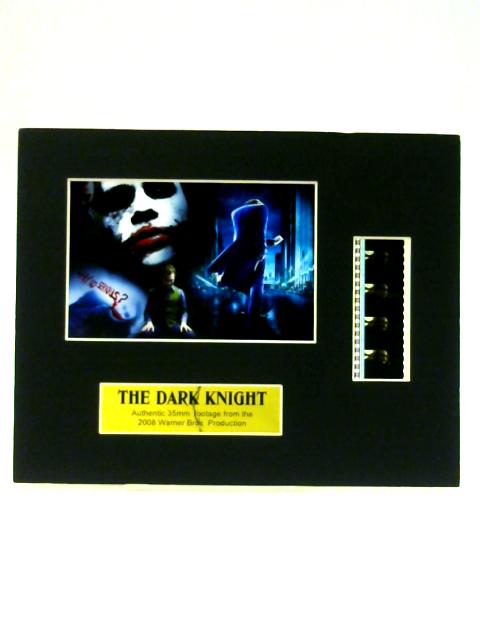 The Dark Knight Mounted 35mm Film Cels Summary
---
The Dark Knight Mounted 35mm Film Cels by Anon
2008. Unpaginated. Replica poster image and 35mm film cels in black presentation mount. Mount measures approx 10"x 8". Certificate of authenticity to rear. Vibrant colours to image with clean mount. Minor slices next to bevelled cut edges. Light rub wear and minor bumps to mount edges, can be framed out.
Why buy from World of Books
Additional information
The Dark Knight Mounted 35mm Film Cels
Book image taken of actual book.
This is a used book. We do our best to provide good quality books for you to read, but there is no escaping the fact that it has been owned and read by someone else previously. Therefore it will show signs of wear and previous use.