The Diana Chronicles By Tina Brown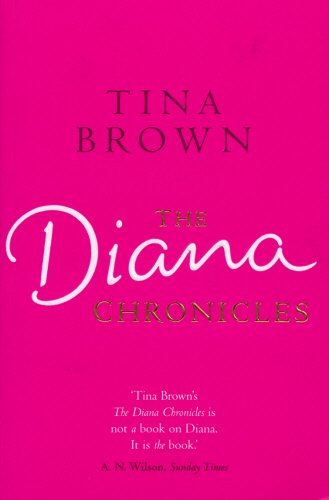 The Diana Chronicles
by Tina Brown
Ten years after her death, Princess Diana remains a mystery. Diana's sexually charged mother, her subtly scheming grandmother, the stepmother she hated but eventually came to understand, and a terrifying trio of in-laws and relations: Fergie, the force of nature whose life was full of its own unacknowledged pathos;
Only 0 left
---
The Diana Chronicles Summary
---
The Diana Chronicles by Tina Brown
Ten years after her death, Princess Diana remains a mystery. Was she "the people's princess," who electrified the world with her beauty and humanitarian missions? Or was she a manipulative, media-savvy neurotic who nearly brought down the monarchy? Tina Brown knew Diana personally, knows her world, understands its players, and has far-reaching insight into the royals and the Queen herself. In The Diana Chronicles, you will meet a formidable female cast and get to know the society they inhabit...as you never have before. Diana's sexually charged mother, her subtly scheming grandmother, the stepmother she hated but eventually came to understand, and a terrifying trio of in-laws and relations: Fergie, the force of nature whose life was full of its own unacknowledged pathos; Princess Margaret, the fading glamour girl; the implacable Queen Mother and more formidable than all of them, her mother-in-law, the Queen, whose admiration Diana sought till the day she died. Add Camilla Parker-Bowles, the ultimate "other woman" into this combustible mix, and it's no wonder that Diana felt the need to break out of her royal cage into celebrity culture, where she found her own power and used it to devastating effect.
Why buy from World of Books
The Diana Chronicles Reviews
---
"Ms. Brown is in an ideal position to sort out fact from factoid. She casts a sophisticated and skeptical eye over the reams of nonsense which have smothered the Diana myth. Her sophisticated approach, a triumph of reporting, makes The Diana Chronicles a candy feast of royal gossip to be consumed preferably at a single sitting. It will bring the summer to a standstill. Every last quip and quote, snip and sneer, joke and jape about this disastrous marriage is recorded with elegance and interpreted with wise understanding," * The New York Sun *
"Nothing comes close to Tina Brown's book for its tight grip on the dark human comedy that was Diana's life and death. Brown knows the ritual dances, the shouts and whispers of the tribes of Britain - the Sloanes, the paparazzi, the aristos, and the cocktail lounge lizards - better than anyone who has ever written this story but she also has a perfect ear for the way ordinary people responded to the doomed Princess. The result is compulsively page-turning" * Simon Schama *
"The Diana Chronicles is an enjoyable romp. There are funny moments and Brown in an astute observer of people.Tina Brown is the biographer the princess deserves., Sunday Telegraph Tina Brown makes Diana as deeply fascinating as the great heroines of literature. She is magnificent at creating atmosphere" * Daily Express *
"Authoratative and well researched, Tina Brown's book should become standard reading material about the People's Princess" * Tatler *
"The Diana Chronicles is a blockbuster: a rollicking, page-turning, fast quipping, gripping romp of a read. It is the work of a seasoned, serious journalist who understands that just because a subject has a populist appeal does not mean that it has to get the dumb treatment" * The Times *
About Tina Brown
---
Tina Brown was twenty-five when she became editor-in-chief of The Tatler, reviving the nearly defunct 270 year old magazine. She went on to become editor-in-chief of Vanity Fair, and in 1992 she became the first female editor of The New Yorker. In 200, Tina Brown was awarded a C.B.E. She is married to Sir Harold Evans and has two children. They reside in New York.
Additional information
The Diana Chronicles by Tina Brown
Book picture is for illustrative purposes only, actual binding, cover or edition may vary.
This is a used book - there is no escaping the fact it has been read by someone else and it will show signs of wear and previous use. Overall we expect it to be in very good condition, but if you are not entirely satisfied please get in touch with us.