Spelling Mastery Level B, Student Workbook By McGraw Hill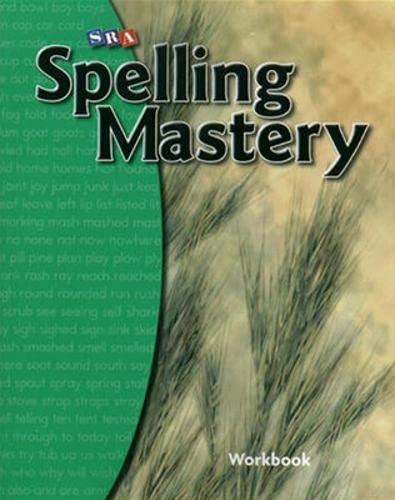 Spelling Mastery Level B, Student Workbook
New Price
£11.99
Free Shipping in the UK
N/A
Only 4 left
---
Spelling Mastery Level B, Student Workbook Summary
---
Spelling Mastery Level B, Student Workbook by McGraw Hill
Spelling Mastery, Student Workbooks, Level B Replacing the old assign-and-test spelling book, Spelling Mastery is an effective, research-based program presents spelling strategies, patterns, and reliable rules. Benefits: Spelling Mastery interweaves three spelling strategies according to students' skill development. The phonemic approach helps beginning spellers learn and apply relationships between spoken sound and written letters to spelling. The morphemic approach shows advanced spellers how to spell prefixes, bases, suffixes and how to combine them to spell multisyllabic words. The intensive whole-word approach teaches students at all levels common words that cannot be taught with phonemic or morphemic strategies. Reliable spelling rules help students move beyond memorization to understand how words are spelled.
Why buy from World of Books
About McGraw Hill
---
McGraw-Hill authors represent the leading experts in their fields and are dedicated to improving the lives, careers, and interests of readers worldwide
Additional information
Spelling Mastery Level B, Student Workbook by McGraw Hill
McGraw-Hill Education - Europe
Book picture is for illustrative purposes only, actual binding, cover or edition may vary.
This is a new book - be the first to read this copy. With untouched pages and a perfect binding, your brand new copy is ready to be opened for the first time.