Bodies of Light By Sarah Moss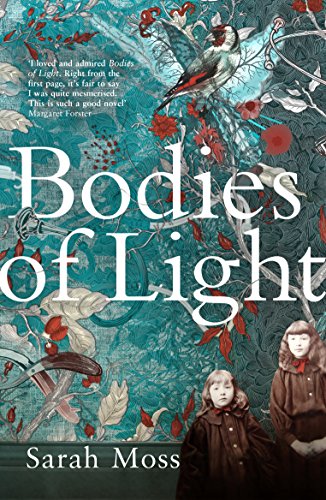 From the acclaimed author of Night Waking comes this beautiful and nuanced historical novel about maternal failures, sibling affection and the everyday savagery of family
5 in stock
---
Bodies of Light Summary
---
Bodies of Light by Sarah Moss
Bodies of Light is a deeply poignant tale of a psychologically tumultuous nineteenth century upbringing set in the atmospheric world of Pre-Raphaelitism and the early suffrage movement. Ally (older sister of May in Night Waking), is intelligent, studious and engaged in an eternal - and losing - battle to gain her mother's approval and affection. Her mother, Elizabeth, is a religious zealot, keener on feeding the poor and saving prostitutes than on embracing the challenges of motherhood. Even when Ally wins a scholarship and is accepted as one of the first female students to read medicine in London, it still doesn't seem good enough. The first in a two-book sequence, Bodies of Light will propel Sarah Moss into the upper echelons of British novelists. It is a triumphant piece of historical fiction and a profoundly moving master class in characterisation.
Why buy from World of Books
About Sarah Moss
---
SARAH MOSS was educated at Oxford University and is currently an Associate Professor of Creative Writing at the University of Warwick. She is the author of two novels: Cold Earth (Granta 2010), and Night Waking (Granta 2012), which was selected for the Fiction Uncovered Award in 2011; and the co-author of Chocolate: A Global History. She spent 2009-10 as a visiting lecturer at the University of Reykjavik, and wrote an account of her time there in Names for the Sea: Strangers in Iceland (Granta 2012), which was shortlisted for the RSL Ondaatje Prize 2013.
Additional information
Bodies of Light by Sarah Moss
Short-listed for Wellcome Trust Book Prize 2015 (UK)
Book picture is for illustrative purposes only, actual binding, cover or edition may vary.
This is a new book - be the first to read this copy. With untouched pages and a perfect binding, your brand new copy is ready to be opened for the first time.